No Comments
Barabar Caves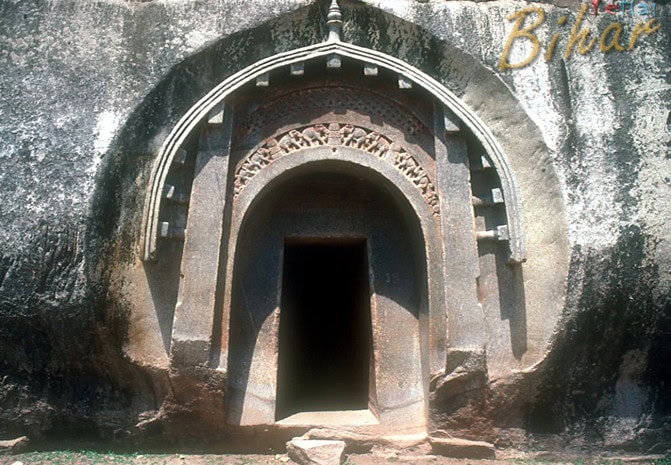 The Barabar Caves are some 25Km north-east of Gaya, in the state of Bihar. While some scientists consider Barabar Caves to be the oldest ones, some others though consider that the mysterious Son Bhandar Caves in Rajgir are a bit older. Most likely Barabar caves were hewn in the monolithic granite cliff during the reign of the great Mauryan king Ashoka (Asoka) – at least inscriptions on the walls of caves tell that king Ashoka dedicated some cave chambers to Ajivika followers.
In local, it famous as Satgharwa. Name Satgharwa means "seven houses" – some consider that this refers to seven rooms in Barabar Caves, but some – that this refers to seven caves of this area – four in Barabar and three – in nearby Nagarjuni Hills.Barabar Hill contains four caves, namely, Karan Chaupar, Lomas Rishi, Sudama and Visva Zopri. Nagarjuna are smaller and younger than Barabar caves. it contains Gopi, Vedathika Kubha and Mirza Mandi. The most feature of these caves is their echo effect. Vault and the polished walls in the enclosed, small room make perfect conditions for making otherworldy sounds. Reverberation continues for several seconds and initial sound is continuously changing. Most likely the walls were polished exactly for attainment of this echo effec.
One of the oldest surviving rock cut caves, Barabar caves is located in Bihar's Jahanabad district. The caves are present on the twin ills of Nagarjuni and Barabar. Studies have shown that these caves date back to the 3rd century BC, during the reign of the Mauryas. The caves were used by ascetics belonging to the Ajivika sect – Another system in the Indian Philosophy. The caves are usually double chambered and made of granite with the internal surface being highly polished, resulting in an echo effect. The first chamber was bigger and probably this was where the worshippers congregated. The second adjoining chamber was built smaller and must have been used as a place to worship. There are four such caves on the Barabal hill, of which the Lomas Rishi caves and the Sudama caves can be counted as the most ancient examples of ancient rock cut architecture. The architecture typically used huge archways, which was not a common style, as far as ancient architecture is concerned.
In past year there are no such transport to reach here, visitor had to go there by own vehicle or by walking. There was no electric here, even you have to bring water with you or use water from chisti (like a pond at hill, where rain water auto stored), but now when you go specially in the month of sawan, a great fair organize here, transport available and hole area lighting. You will feel very happy after visit here.
Must visit these place at Barabar:-
Barabar Caves(Satgharba)
Patal Ganga
Hathiya Bore
Shiv Mandir
Savni Mela( Held in Hindi month Savan)
View Images and Videos of Barabar