No Comments
Shatrughan sinha's biography Anything But Khamosh launched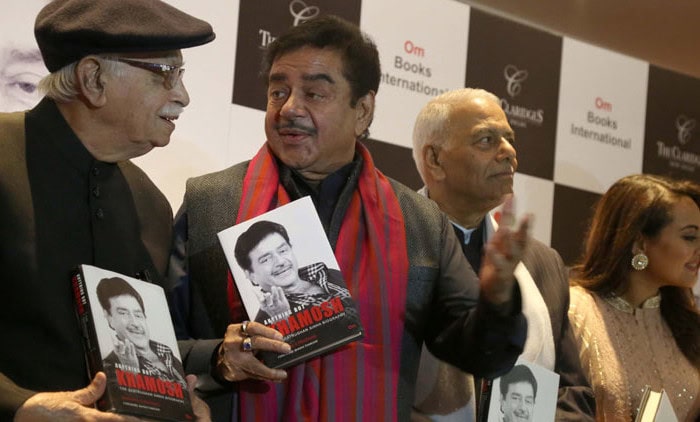 Shatrughan sinha's biography "Anything But Khamosh" launched by LK Advani. "Anything But Khamosh" book written by Bharthi S Pradhan. Book launched at at New Delhi's Claridges Hotel on January 6. Sinha is very famous as Bihari Babu. Sinha's wife Poonam Sinha and daughter Sonakshi Sinha, BJP senior leader Yaswant Sinha also present in the function.
Pradhan writes about sinha's entry in BJP, that Advani appreciated Sinha for joining the BJP about 25 years ago when the party was not in power and had only a few things going for it. He is also quoted as saying why Sinha's friendship with all shades of politicians was not to be categorized as traitorous to his party.
Atalji -Advaniji wanted to make me CM, claims Sinha, but he wanted to be a Union minister, but when BJP became in power in 2014 under Narendra Modi leadership, Sinha not in minister list. In book Bharthi says, Sushil Modi "strongly opposed" him and "fought against" his Lok Sabha nomination "till the end". "My popularity and clean image and my respectability and acceptability among the masses made him very insecure although I have always maintained that I am not interested in being the chief minister of Bihar.