One Comment
Top 5 Bhojpuri male actors
There are many male actors in Bhojpuri cinema. Here are the list of top 5 Bhojpuri male actors.
1. Ravi Kishan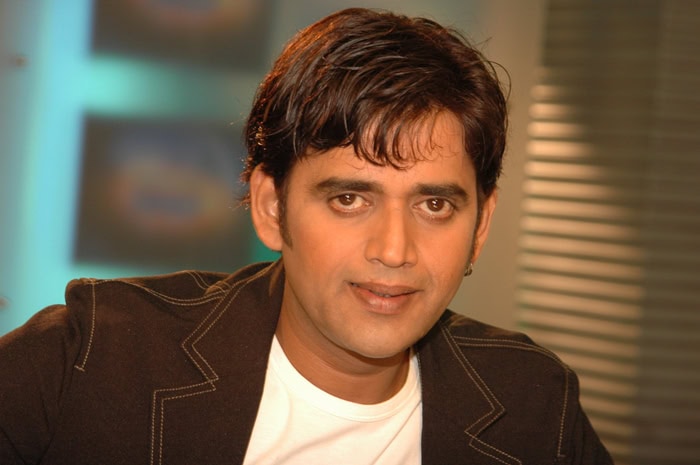 Bhojpuri super star Ravi Kishan born in Jaunpur district of Uttar Pradesh. His first Bhojpuri movie was Saiyaan Hamar, but after Pandit Ji Batai Na Biyah Kab Hoi, he became the superstar of Bhojpuri Cinema. He won five Bhojpuri film award in a row. In 2005 for Panditji bataai na biyah kab hoyee, in 2006 for Pandit, in 2007 for Pandav, in 2008 for Dharam-Veer and in 2009 for Bhoomiputra. He also acting in Hindi and Telgu movies. He worked under legendary director Mani Ratnam and Shayam Benegal. Ravi Kishan was awarded the Most Popular Actor award at ETV Bhojpuri Cinema Samman 2008. He also participated in TV reality shows like Big Boss Ek Se Badhkar Ek – Jalwe Sitaron Ke. Ravi Kishen was one of the judges on the reality TV show, Sales Ka Bazigar telecast on ETV.
2. Manoj Tiwari

Manoj Tiwari born in a small village Atarwalia, in Kaimur district of Bihar. His first Bhojpuri movie was Sasura Bada Paise Wala. Accoring to BBC, the production costs of US$ 65,000 were turned into takings of US$ 3 million. Sasura Bada Paise Wala became the turning point for Bhojpuri cinema After Sasura Bada Paise Wala Manoj Tiwari came with other successful film, Daroga Babu I Love You and Bandhan Tute Na. His other film Bhole Shankar took the biggest opening for a Bhojpuri film and is considered as the biggest Bhojpuri hit. In Bhole Shankar, Manoj Tiwari shared screen with Bollywood star Mithun Chakraborty. In 2009 Manoj contested elections for the 15th Lok Sabha as a candidate for the Samajwadi Party in the Gorakhpur constituency but lost the election against BJP leader Yogi Adityanath. In 2014 General election Manoj Tiwari won election on BJP ticket from Delhi North East. Tiwari was a contestant in the fourth season of reality television show Bigg Boss. He also host the many TV Show. He is also a singer. His song Bagal Bali Jaan Mareli was huge hit. His other song form Hindi movie Gangs of Wasseypur, "Jiya Tu Bihar ke Lala" was very popular song.
3. Dinesh Lal Yadav

Dinesh Lal Yadav born in Tadwa, Ghazipur, Uttar Pradesh. He started his carrier as a singer. He is famous with his pen name "Nirahua". He is one of the finest actor of Bhojpuri Cinema. He known for his acting skills. He is among the most successful Bhojpuri actors with five box office successes released in 2015. He also participate Bigg Boss 6.
4. Pawan Singh

Pawan Singh born in Ara, Bihar. He is very famous Bhojpuri singer and actor. His song "Lollypop Lageli" is very famous. This song was release in 2008, but still popular. During Barat and party in Bihar and eastern part of Uttar Pradesh, this song is most demanding song. Pawan sing started his Bhojpuri cinema carrier in 2007 with "Rangli chunariya tere naam". His other movies are Sindoor Daan, Bhaiya Ke Saali Odhaniya Wali, Rang Da Pyar Ke Rang Me, Ganga Putra and many more.
5. Khesari Lal Yadav

Khesari Lal Yadav born in Siwan, Bihar. His real name is Satrughan Yadav. He is very famous actor and singer of Bhojpuri. Initially, Khesari Lal was a folk singer as well as a dancer. His Bhojpuri album Maal Bhetai Mela Me was huge hit. The most famous songs of his album are Piyawa Gaye re Hamar Saudi re Bhauji, Saiya Arab Gaiyle Na, Saiyan Aaiba ki na Aaiba, and Lehnga me Meeter. In 2011, he started his carrier with Bhojpuri movie Sajan Chale Sasural and became a big star of Bhopuri cinema. His other movies are Hawa Me Udta Jaye Mera Laal Dupatta Malmal Ka, Devra Pe Manwa Dole, A Balma Bihar Wala, Dil Le Gayi Odhaniya Wali and many more.